The wind is blowing yesterday's snow everywhere so I'm multitasking inside…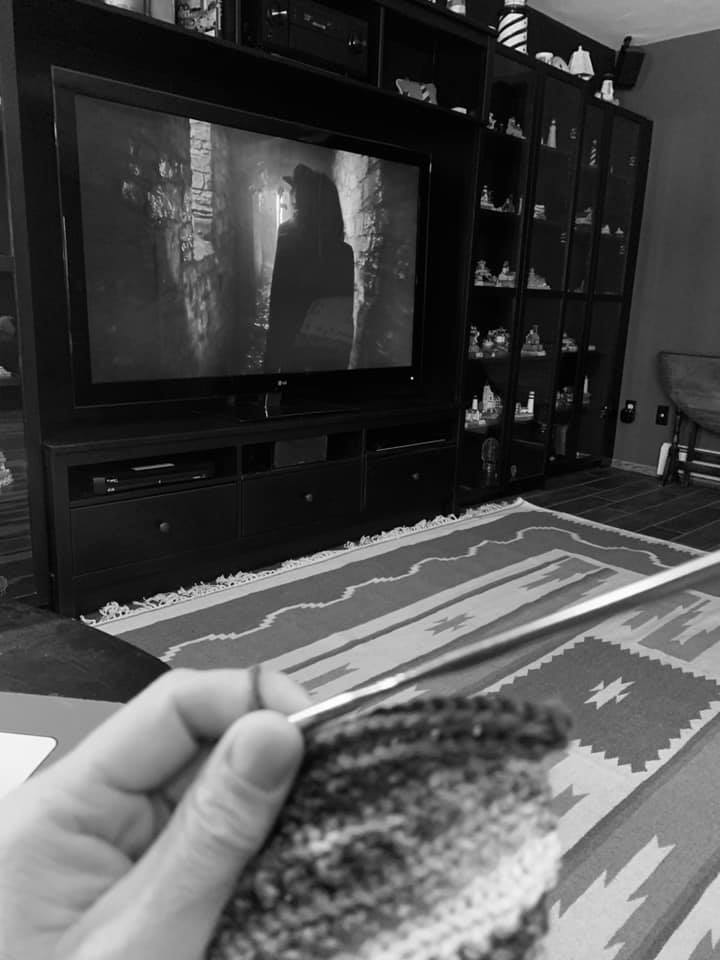 I've got a ribeye steak started for dinner in my Anova Sous Vide, I'm binge watching Outlander Season 1, and have a crochet project in my hands.
Some links may be affiliate links. As an Amazon Associate I earn from qualifying purchases.
Minnie's Mommy is a participant in the Amazon Services LLC Associates Program, an affiliate advertising program designed to provide a means for sites to earn advertising fees by advertising and linking to Amazon.com.